The Problem
Lack of customer insights in real-estate development
The Real estate product development industry had historically failed to use customer insights,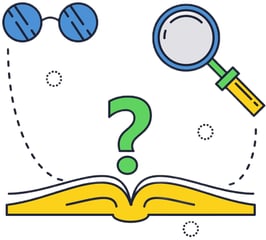 resulting in underwhelmed tenants and underperforming projects.
To solve this problem, RCKRBX, the first real estate Software-as-a-Service (SaaS) company was building out their platform, which would provide real estate developers and investors with a way to identify target tenants, understand their preferences, and predict project performance.
To power the platform, they needed to collect demand-side voice-of-the-customer (tenant) data around renter preferences and priorities.
The Solution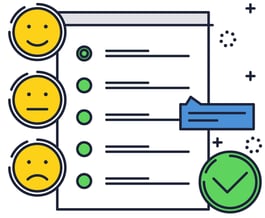 Create tenant preference benchmark survey
RCKRBX designed a benchmark survey that would be used to collect primary data on prospective tenants and their preferences for building amenities, services, and features. The survey data would be used to identify the factors that drive demand and when combined with secondary data would provide users of the platform with data on what room size, building amenities, and apartment configuration would attract potential tenants.
To program and host the survey, RCKRBX partnered Jibunu, a leading market research technology company with decades of survey programming experience. Jibunu's flexible proprietary platform was the ideal choice for RCKRBX, ensuring that the survey could be precisely tailored to collect the necessary data without any compromises.
The initial survey launch would be conducted in select cities, serving as a template for future iterations and expansion into additional markets.
The Process
Initial Discovery Meetings:

The collaboration began with meetings to discuss objectives, possibilities, and the specific requirements of the benchmark survey. Once the scope of the research and questionnaire were finalized, the Jibunu team began the programming phase.




Survey Programming:

Jibunu's programming team leveraged their 3-stage process designed to maximize efficiency and quality. This approach ensured that the survey could collect precisely the data needed to meet RCKRBX's objectives.





Testing and Revisions:

A test link was provided for review, and after a few rounds of revisions to fine-tune the survey, it was ready for launch.





Survey Launch:

Jibunu coordinated with survey sample partners to ensure a seamless launch and data collection process for the benchmark survey. Additionally, all stakeholders involved (if permitted) were granted access to the Jibunu Unified Management Platform (JUMP) for 24/7 access to reports, data files, a respondent manager, and a quota management system

The Result/Impact
RCKRBX platform transforms real-estate planning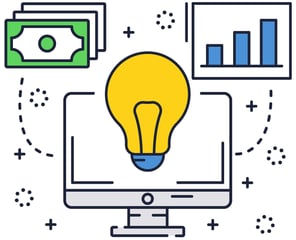 The benchmark survey and the RCKRBX platform are fundamentally changing the way real estate professionals make decisions. The data collected has become a foundational element of the RCKRBX platform helping real estate professionals gain real-time insights into tenant preferences, predict how these preferences will affect demand and lease outcomes, and optimize their property development and management for better returns.
After an initial launch across the District of Columbia, Maryland, and Virginia markets RCKRBX expanded its survey coverage into additional states. This expansion included North Carolina, Texas, and Florida, with plans to cover 14 states by 2023. These new markets will benefit from the platform's data-driven insights, ensuring that developers can cater to local tenant preferences.
The collaboration between RCKRBX and Jibunu demonstrates how combining specialized survey programming expertise with forward thinking data science and insights models can empower customer-centric and informed decision-making across any industry.