When thinking about Groundhog Day, many of us conjure up that Bill Murray movie where an irascible TV weatherman gets stuck — not only in Punxsutawney, Pennsylvania — but in time. His day repeats endlessly until he learns from his experience.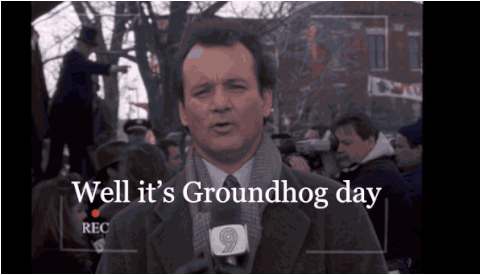 As research technologists and as survey practitioners, we suggest doing what Bill Murray's character did: take a close look at your research process and those flawed surveys and find ways to improve them. Rather than living through the same challenges over and over again, why not use technology to adjust your processes. You don't have to relive your research nightmares.
Just as the groundhog emerges refreshed after a long winter's nap, market researchers can now welcome a day where technology is changing the way we operate. New solutions streamline cumbersome processes, real time data collection reduces man hours, and responsive design makes collection tools and information available across multiple channels and many devices. It's time to be creative with our tools to think bigger and smarter.
At Jibunu we open the door for researchers to use new tools and features to customize their content. We allow them to experiment with creative ways to gather, process, and report on information. As a result, they are seeing stronger sustained interest in their surveys and better completion rates. Not to mention, lower man hours and more time focusing on what is most important.
Here are some of the many tools that might help:
All in all, no one wants 4 more pages of survey questions any more than they want 6 more weeks of winter. So make like the groundhog. Step out of the dark, wake up to the possibilities, and embrace the dawn of new research technology. Without a shadow of a doubt, we think you'll love it.